Hardships From the Past – Cologne 1933-1945 Walking Tour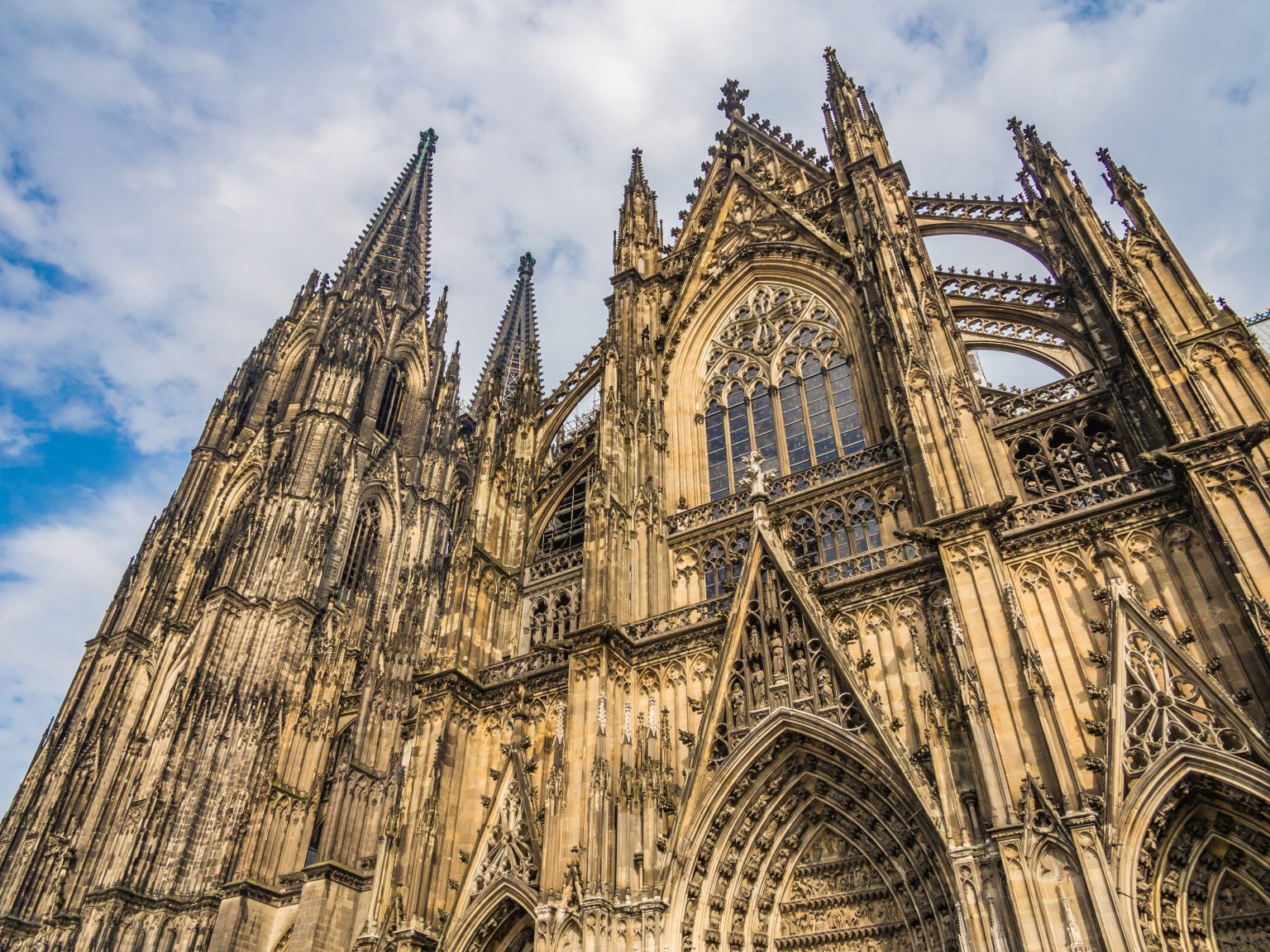 Embark on a three-hour walking tour that delves into the history of Cologne from 1933 to 1945. Begin at the iconic Cologne Cathedral, a testament to the resilience and a symbol of hope during this tumultuous period. Explore the Old Market, where you can learn about the impact of Nazi policies on daily life and witness the city's revitalization. Visit the Roonstraße Synagogue, a solemn reminder of the Jewish community's tragic fate during Kristallnacht. Continue to the EL-DE Haus, the former Gestapo headquarters, where you can gain insight into the oppressive regime and the stories of those who suffered. Finally, cross the Hohenzollern Bridge, reflecting on its significance as a symbol of unity and contemplating the lessons of the past for a better future. This tour offers a profound and educational experience, allowing you to connect with Cologne's history during a transformative period. Learn how the inhabitants here coped with their daily life in the dark times of 1933-1945.
Read more
Included
Professional local tour guide
Excluded
Admission fee to exhibit/museum EL-DE Haus : 5 EUR
Route & Duration
Cologne Cathedral is a stunning Gothic masterpiece that withstood the challenges of World War II, serving as a symbol of resilience during the tumultuous period from 1933 to 1945. (Outside visit)

The Heinzelmännchenbrunnen, a charming fountain depicting the mythological Heinzelmännchen, provides a glimpse into the city's folklore and cultural heritage, offering a respite from the dark days of the Nazi era.

The Old Market, once a bustling hub of commerce, witnessed the impact of Nazi policies and wartime hardships, but has since been revitalized as a vibrant square in modern Cologne.

The Roonstraße Synagogue, tragically destroyed during Kristallnacht in 1938, represents the loss of Jewish life and cultural heritage during this dark period.

The EL-DE Haus, once the headquarters of the Gestapo, serves as a haunting reminder of the terror and oppression experienced by countless individuals under Nazi rule.

Hohenzollern Bridge, despite suffering damage during the war, stands as a symbol of unity and connection, linking the past to the present and offering hope for a better future.
Meeting Point
In front of the Cologne Cathedral
(50667 Köln, Germany) See Map
Cancellation Policy
You can cancel up to 24 hours in advance of the experience for a full refund.