Heritage of Frankfurt – Private Walking Tour for Couples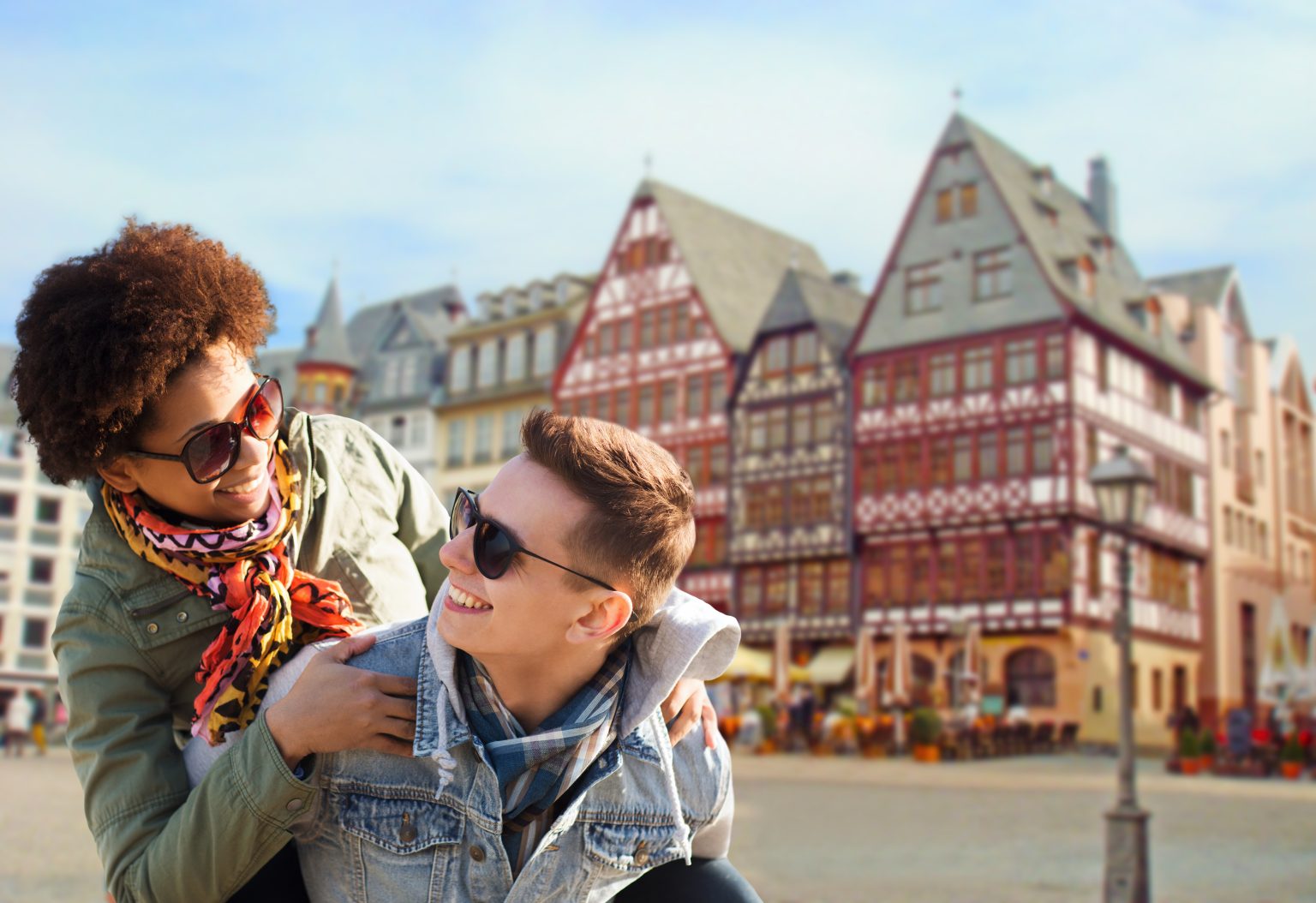 Embark on a romantic two-hour walking tour in Frankfurt that will take you through the city's most enchanting sights. Begin your journey at Frankfurt Cathedral, a magnificent Gothic masterpiece, and continue to Römerberg, the historic square with its iconic Römer building. Explore the charming Haus Wertheym, cross the Iron Footbridge, and discover the serene Carmelite Monastery. Admire the birthplace of Johann Wolfgang von Goethe at Goethe House, stroll along the bustling Zeil shopping street, and marvel at the architectural beauty of Hauptwache and Goethestraße. This tour is the perfect blend of history, culture, and romance in the vibrant city of Frankfurt.
Read more
Included
Professional local tour guide
Route & Duration
Frankfurt Cathedral, also known as St. Bartholomew's Cathedral, is a stunning Gothic structure that dates back to the 14th century.

Römerberg is the historic heart of Frankfurt, a charming square surrounded by colorful half-timbered houses, including the iconic Römer, which has served as Frankfurt's city hall for over 600 years.

The Römer is a historic building complex located in the heart of Frankfurt's old town, known as Römerberg. With its picturesque architecture, including its distinctive stepped gables and a beautiful inner courtyard, the Römer attracts visitors from around the world and is a popular landmark in Frankfurt.

Haus Wertheym is a historic building with a beautiful facade, known for its ornate detailing and charming character.

Iron Footbridge, also known as Eiserner Steg, is a pedestrian bridge that offers stunning views of the Frankfurt skyline and the Main River.

Carmelite Monastery is a peaceful place of worship and contemplation, known for its serene atmosphere and beautiful architectural features.

Goethe House is the birthplace of the famous German writer Johann Wolfgang von Goethe, now a museum that showcases his life and works. (Outside visit)

Zeil is a bustling shopping street in Frankfurt, offering a wide range of shops, boutiques, and department stores.

Hauptwache is a historic square that serves as a transportation hub and features a beautiful baroque-style building.

Goethestraße is an upscale shopping street known for its luxury boutiques and high-end fashion stores.
Meeting Point
In front of the Frankfurt Cathedral
(Domplatz 1, 60311 Frankfurt am Main, Germany) See Map
Cancellation Policy
You can cancel up to 24 hours in advance of the experience for a full refund.