Kyoto Unveiled: A Tale of Heritage, Beauty & Spirituality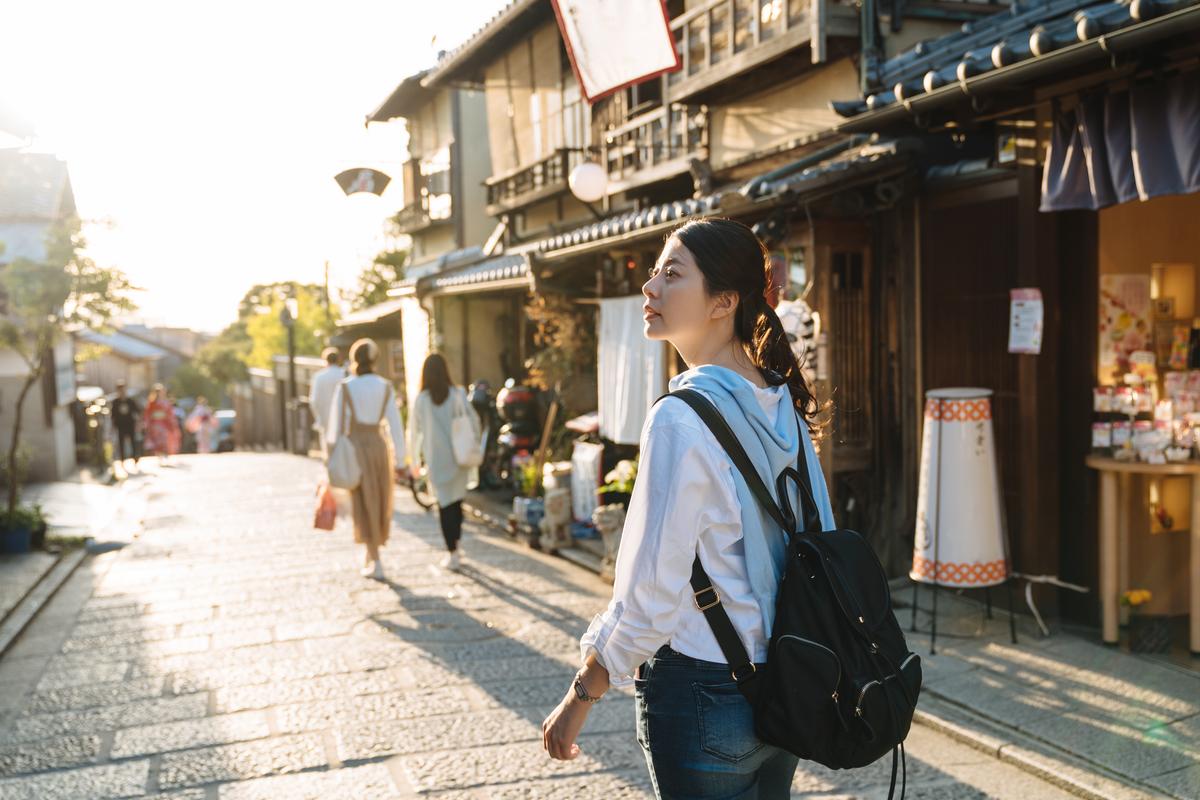 Step into the heart of Kyoto and become the hero of your own enchanting tale of history and tranquillity. Our curated tour immerses you in a kaleidoscope of experiences, from the vibrant geisha culture in Gion Shirakawa to the resplendent views from Yasaka Pagoda. Stroll the charming paths of Maruyama Park under the watchful grace of cherry blossoms and feel the whispers of the past on the cobblestone paths of Ninen-Sannei Zaka. As your journey culminates at Kiyomizu Temple, take a moment to absorb the breathtaking view of the city. This is more than a tour; it's your personal rendezvous with Kyoto's timeless charm, an adventure that calls to your spirit. Step into our world; we've saved you the best seat.
Read more
Highlights
Engage with thriving Geisha culture in Gion.
Immerse in serene beauty under cherry blossoms.
Stand atop Kyoto's history at Yasaka Pagoda.
Included
Professional local tour guide
Excluded
Kiyomizu Temple Entrance Fee - 2.6 euros
Route & Duration
Witness Kyoto's captivating past in Gion Shirakawa, a picturesque area where geisha culture thrives amidst traditional wooden machiya houses.

Delight in the serene beauty of Maruyama Park, renowned for its majestic weeping cherry tree - a must-visit during cherry blossom season.

Experience the grandeur of Chionin Sanmon, Japan's largest wooden gate, a symbol of spiritual and architectural brilliance.

Ascend the historic Yasaka Pagoda for panoramic vistas of Kyoto - a perfect blend of the city's heritage and natural beauty.

5

Ninen- Sannei Zaka(Hill)

Trek up Ninen-Sannei Zaka, a charming cobblestone walkway lined with traditional shops and teahouses, exuding an old-world charm.

Feel the spiritual tranquillity at Kiyomizu Temple, a UNESCO World Heritage site offering stunning views of Kyoto from its wooden terrace.
Meeting Point
We will meet at the McDonald's next to the Ohashi Bridge.
McDonald's - Shijo Ohashi Bridge, 105-1 Hashimotocho, Shimogyo Ward, Kyoto, 600-8011, Japan See Map
Cancellation Policy
You can cancel up to 24 hours in advance of the experience for a full refund.