Magic Christmas Tour of Zanzibar Island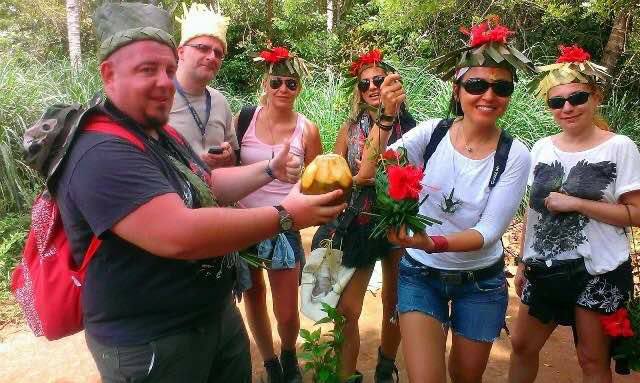 Being in the middle of naturally occurring fruits and spice villages can be very relaxing, especially at Christmas. Do you know why they call Zanzibar Island the Land of Spice or Spice Island? Which are the main sights to visit in Zanzibar Island? Is it safe to visit Zanzibar Island? Discover spice plants, herbs, and unique, splendid varieties of tropical fruits on a small spice plantation. Bask through Zanzibar's spice plantations with a professional local guide. It is known for its cloves, vanilla, nutmeg, and cardamom. You will learn about the island's impact in the colonial world, and how they grow spices today. Join the villages and see enjoy a Swahili dish with them. Shop for great souvenirs in the form of naturally made perfumes and spices. Borrow a recipe and try it back home.
Museum and parks 

Spice market

Spice farms 

Spice Tea 

Fruit Tasting 

Traditional Swahili dishes (optional lunch made from the spices and fruits available at Hakuna Matata Beach)

Optional spice cooking class
Hotel pick up at Stone Town (if it is more than 30 mins away, you will be picked at an extra charge).
Meeting point
Hotel pick up at Stone Town (if it is more than 30 mins away, you will be picked at an extra charge)