Pottery and Alebrijes workshops in Oaxaca (tools, transport & lunch included)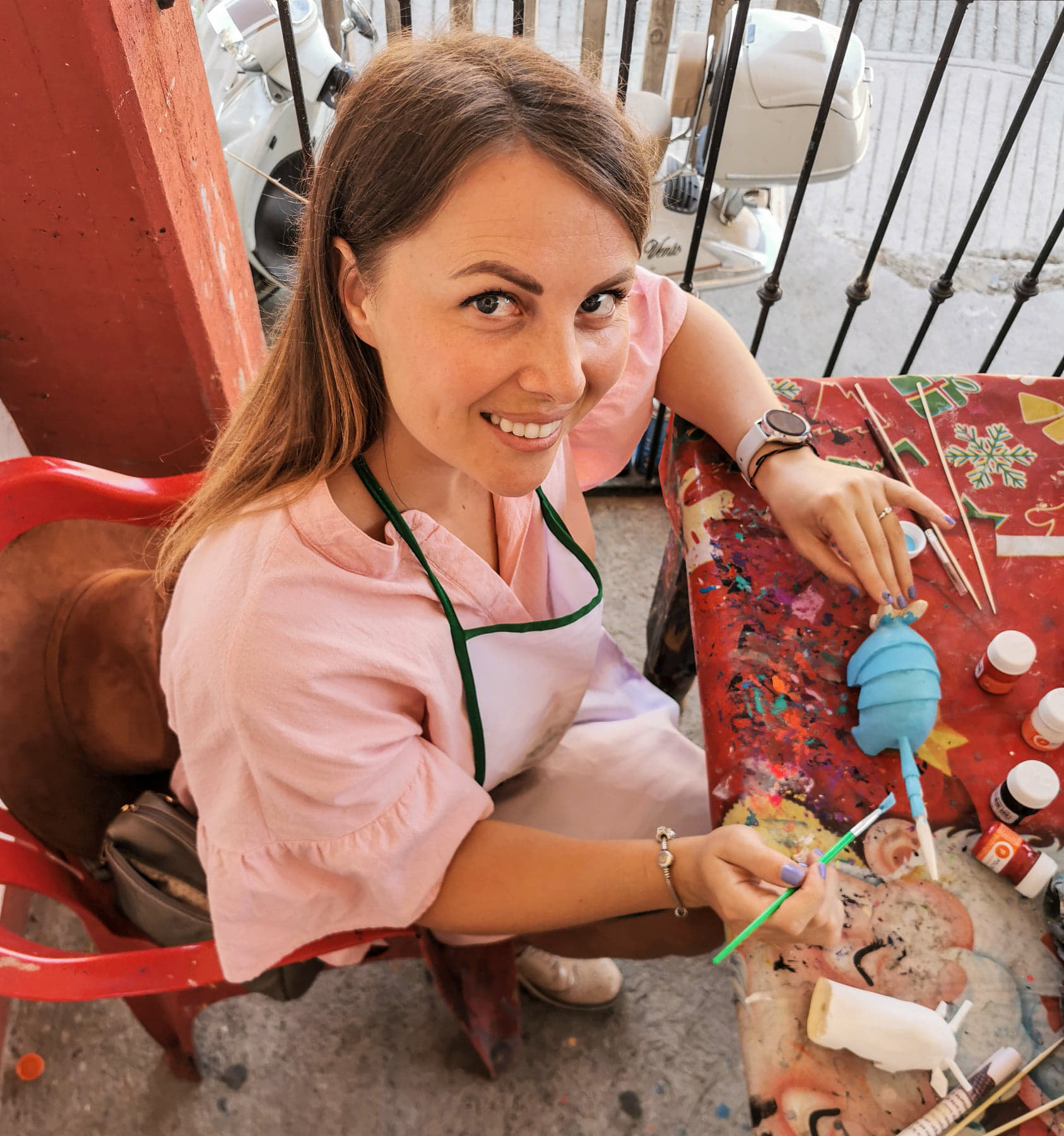 A day full of art, traditions, and fun awaits you! Learn how to do the two most important crafts of the Oaxaca region – pottery and magical animals called alebrijes.
Feeling the warmth and energy of clay will make you calm and mindful. It's called therapy for a reason.  You will learn how to make traditional clay handicrafts together with the famous local artisan family. You will get to witness the whole inspiring process and even make your own piece of art! If you have patience (it takes around 1 day to dry), you can take it with you.  After traditional lunch, a treasure of Mexican folk art – alebrijes – will be explored. They are surreal creatures from an oneiric world. Together with your guide, you will express your creativity by painting the alebrijes figures and bringing them to life!
Route:
Poterry workshop (San Antonino Castillo Velasco town)
Alejbrijes workshop in the art gallery  "Alebrijes autóctonos" (Arrazola town)
Included in the price:
Workshops and kits
Transportation from Oaxaca
Traditional lunch
Read more
Duration
Meeting Point