The best of Almaty walking tour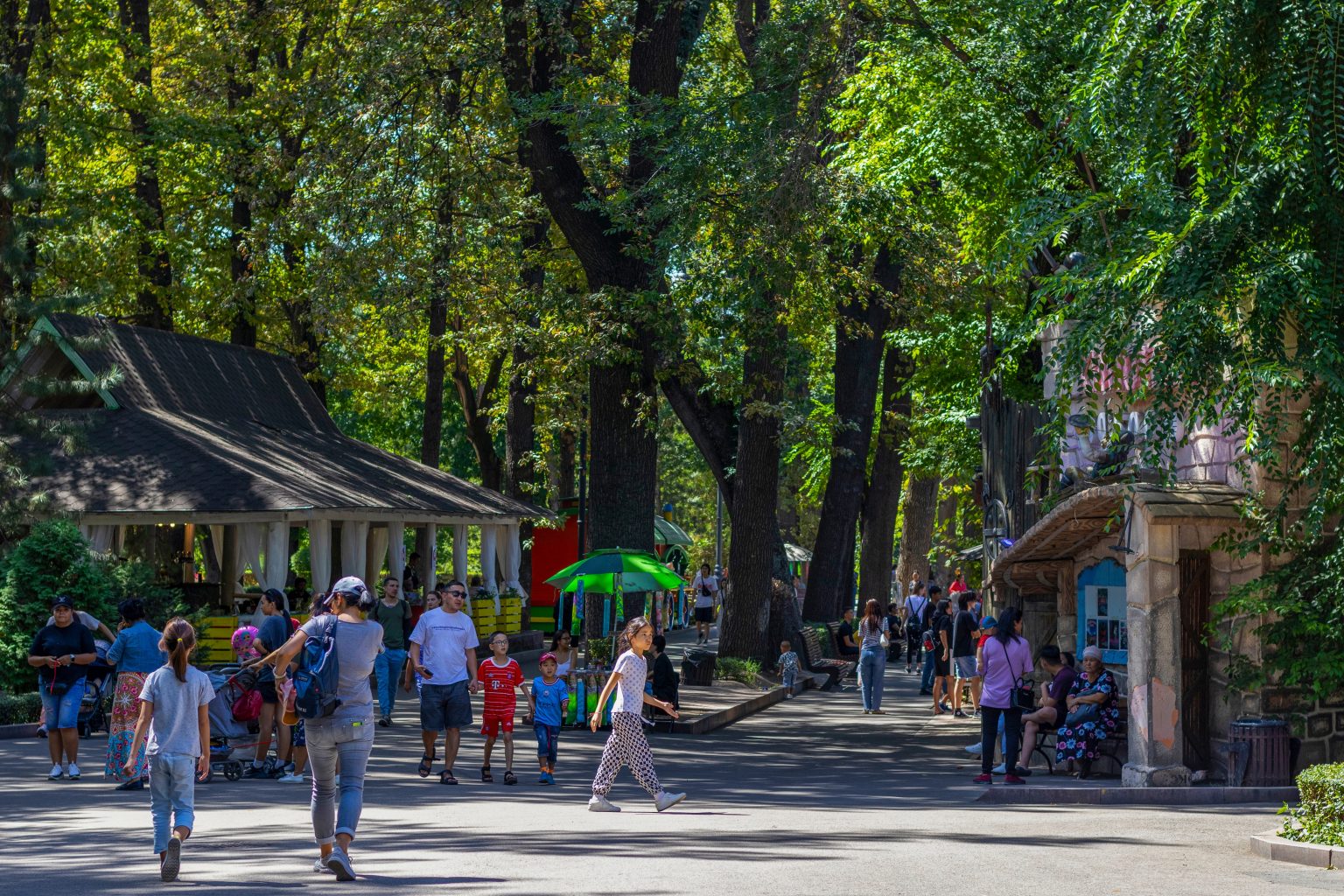 Together with a professional guide, you will visit the most charming places in the city. You will have a chance to explore the city while hearing fascinating facts and legends. Why are there so many juicy-looking apple-shaped statues and fountains? Did you know the meaning behind the city's name? Not to mention the secrets of the untouchable and tough yet graceful Ascension Cathedral that remained untouched after strong earthquakes. You will be surprised how many stories are hidden in the streets, buildings, and corners of Almaty. Your charming guide will tell you what is special and unique about living in this city. Perfect for those who are visiting the city for the first time and want to get the most out of it!
Read more
Included
Professional local tour guide
Excluded
Route & Duration
Kök Bazaar, often known as Green Bazaar in English, is located on the corner of Zenkov and Jibek Joly streets in Almaty, Kazakhstan. The market has been an important commercial centre in the city since its inception in 1875. At the moment, the market sells spices, prepared dishes, fruit, textiles, furniture, and a broad range of other things, including antiques. Originally, the region functioned as a guest yard for traveling merchants and caravans. After a big earthquake in 1887, the bazaar was rebuilt in 1972 and renamed Central Farm Market.

The Park of the 28 Panfilov Guardsmen is an urban park in the vicinity of the Ascension Cathedral. It is dedicated to and named for the Panfilov heroes, who were reputedly 28 men from an Alma-Ata Infantry unit who perished defending Moscow from the German onslaught during WWII. The group was named after Ivan Panfilov, the General commanding the 316th division, which was considered at the time to have greatly delayed the Germans' approach to Moscow, thereby gaining time for the city's defenders. In front of the massive black memorial of troops from all 15 Soviet republics, an everlasting flame honouring the dead of World War II and the Eastern Front shines.

Zenkov Cathedral, commonly known as the Ascension Cathedral, is a Russian Orthodox cathedral in Almaty's Panfilov Park. The cathedral was finished in 1907, and the entire structure is built of wood but without nails, standing 56 meters tall and claiming to be the world's second tallest wooden edifice.

4

Museum of Folk Music Instruments named after Yihlasa

The Almaty Museum of Musical Instruments will be interesting not only for music lovers. It is also suitable for anyone interested in the history and cultural traditions of the homeland.
Meeting Point
By the stairs of Zenkov Cathedral (Gogol St 40, Almaty 050000, Kazachstan) See Map
Cancellation Policy
You can cancel up to 24 hours in advance of the experience for a full refund.