Captivating Corners of Poznan – Walking Tour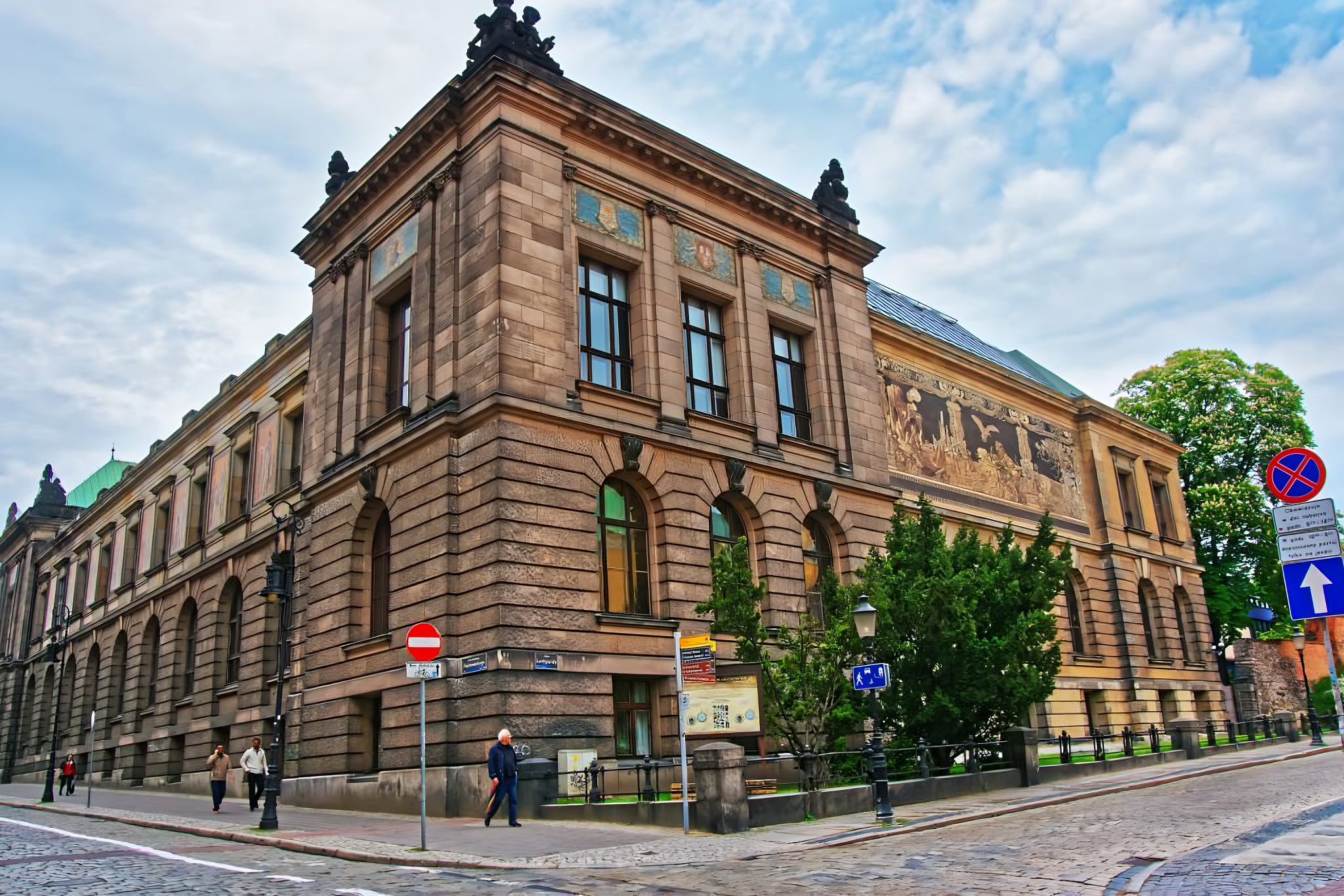 In the company of a charismatic local tour guide, indulge in a peaceful 2-hour walking tour that aims to showcase some of the most intriguing areas, monuments, and landmarks of Poznan. Learn about Poznan's rich history, diverse heritage, and culture, and start the tour from the iconic Imperial Castle. Witness captivating scenes and exhibitions at Poznan's National Museum and explore the symbolic Royal Castle built in the 18th century. Learn about the medieval heritage of the city and stroll the historic Old Market Square. End the journey at Poznan's Croissant Museum and discover traditions that are showcased in the museum.
Read more
Included
Professional local tour guide
Excluded
The Imperial Castle entry fee
National Museum entry fee
Royal Castle fee
Poznań Croissant Museum
Route & Duration
Designed in the neo-Romanesque style by Franz Schwechten, the west wing held Wilhelm's living quarters, the east wing his immaculate throne room, with the northern part of the complex consisting of service rooms and beautiful gardens based on the Alhambra's Courtyard of the Lions.

Fantastic permanent exhibition. An amazing collection of paintings and sculptures from ancient times to the present day.

The 18th-century building has modest classicist features. It is covered by a mansard-type hip roof. Medieval barrel vaulting with lunettes has been preserved in the vaults and on the ground floor.

Packed with monuments, landmarks, museums, and mementos from the city's rich history.

5

Poznań Croissant Museum

Baked specifically for St. Martin's Day (November 11th), these goodies stuffed with white poppy seeds enjoy fame all around Poland, and, surprisingly, a museum dedicated to them has only just recently popped up in Poz.
Meeting Point
By the Entrance to the Imperial Castle
(Święty Marcin 80/82, 61-809 Poznań, Poland) See Map
Cancellation Policy
You can cancel up to 24 hours in advance of the experience for a full refund.